Current Employee Login
---
MyAccolade Login
Dependents and COBRA Account Holders log in here:
A New Healthcare Experience
Accolade is here to help you and your family navigate the healthcare system, and your benefits, with ease. Your personal Accolade Health Assistant® will get you the healthcare answers you need, fast.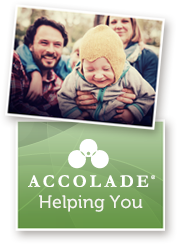 Accolade does not practice medicine or provide patient care. We are a resource to support and assist you as you use the healthcare system and receive medical care from your own doctors, nurses and healthcare professionals. If you have a medical emergency, please contact 911 immediately.